AVG Business AntiVirus for Mac®
Mac devices are not immune to malware and their growing popularity makes them an attractive target for hackers. Beneath the simple design of AVG Business AntiVirus for Mac® lies a powerful security engine that works in real time to detect and remove Mac-specific viruses and spyware.
Tripple Protection
Protects not only you, but your customers, too
Our award-winning detection technology scans for Mac, PC, and Android™-based viruses and spyware. So you can feel better knowing your Mac is protected—and that you're not spreading viruses within your company or to your customers.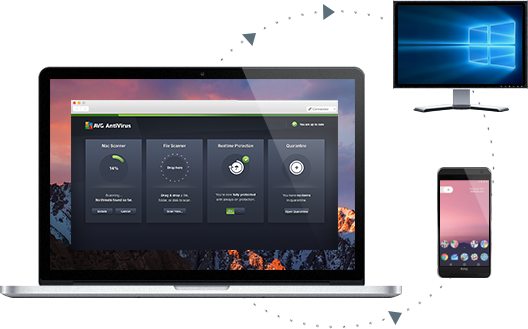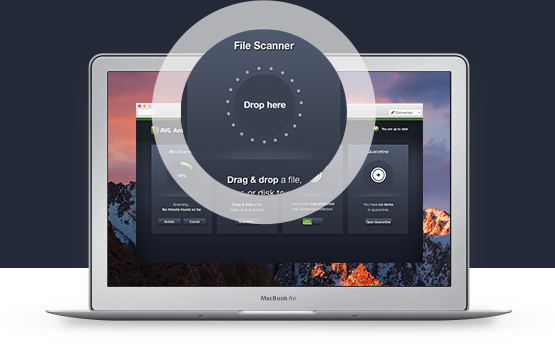 Staying protected has never been so easy
Scan specific files or folders with simple drag and drop functionality. Or run a thorough scan of your Mac with a single click.
Always on
Sit back & relax. Any time you use your Mac, 
we've got you covered and updated
To stay ahead of the growing number of Mac® threats, we're constantly innovating and evolving our detection methods. Virus database updates get pushed to you automatically, so your Mac® is kept up-to-date against the latest threats—without you needing to lift a finger.
Our Resident Shield runs quietly in the background. Files you open, copy, or save are automatically scanned so quickly, you'll never know we're there.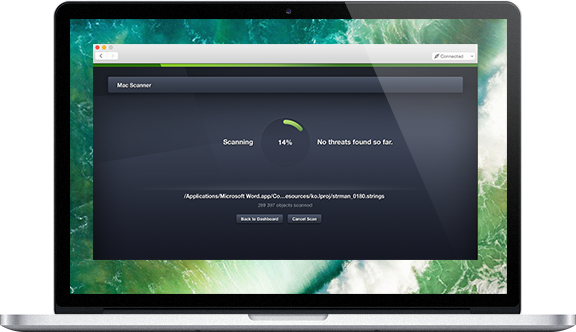 AVG Business AntiVirus for Mac® is compatible 
with OS X Mountain Lion or later.​