Protect your business phone or tablet with the best
AVG AntiVirus guards against viruses, spyware, thieves, & snoops






Antivirus
Powerful protection for your business
Protect your company and co-workers with one of the best in the industry antivirus engine for Android smartphones and tablets. Once installed, it runs silently to protect you from the latest viruses, malware, spyware, unsafe apps and settings, unwanted callers, and other nasty threats.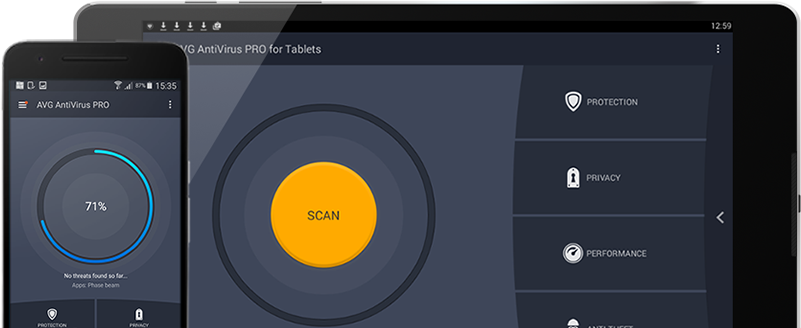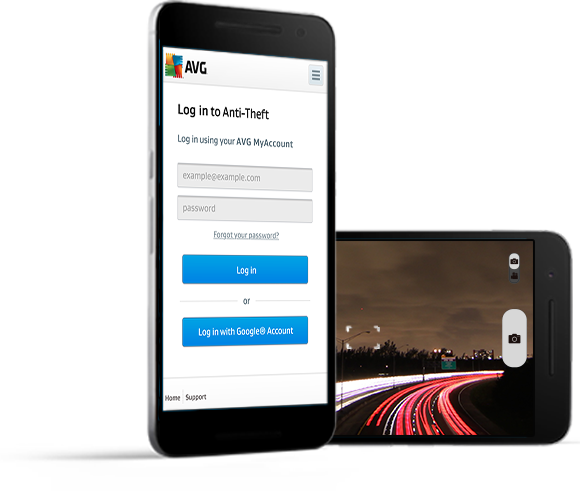 Anti-Theft
Lost it? Remotely find & lock it.
If your business phone or tablet goes missing, you can visit our anti-theft website from another smartphone or computer to remotely lock your device if it is connected to the internet. You can find your smartphone on Google Maps®, and even blast an alarm at full volume.
Camera Trap
See who's got your business phone or tablet
Help catch people snooping on your business smartphone or tablet. When your device fails to unlock 3 times, Camera Trap will take a secret photo of them and then email that photo to you with the time and location of the incident.
App Lock
Lock down your privacy with a PIN code
Help prevent others from snooping on your private photos, messages, and documents by locking your apps with a unique PIN code. App Lock will also offer to lock potentially sensitive apps (e.g., Facebook®, Instagram, WhatsApp, etc.) when you install them.
Device Lock
Auto-locks your mobile if the SIM is replaced
After stealing a phone, a thief will usually remove the SIM card. But with Device Lock protecting your phone, if anyone replaces the SIM card, your phone will lock itself to make it harder for a thief to make calls and access your private and company data.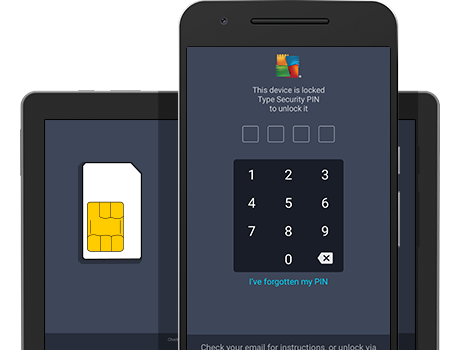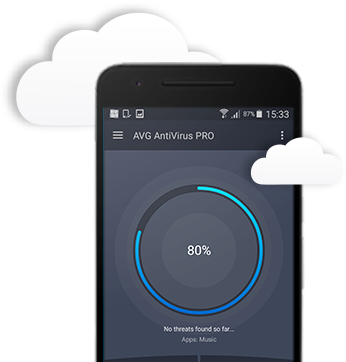 App Backup
Back up any app to your SD card
App Backup backs up your apps to your SD card to help you avoid getting caught without your favorite data and utilities.